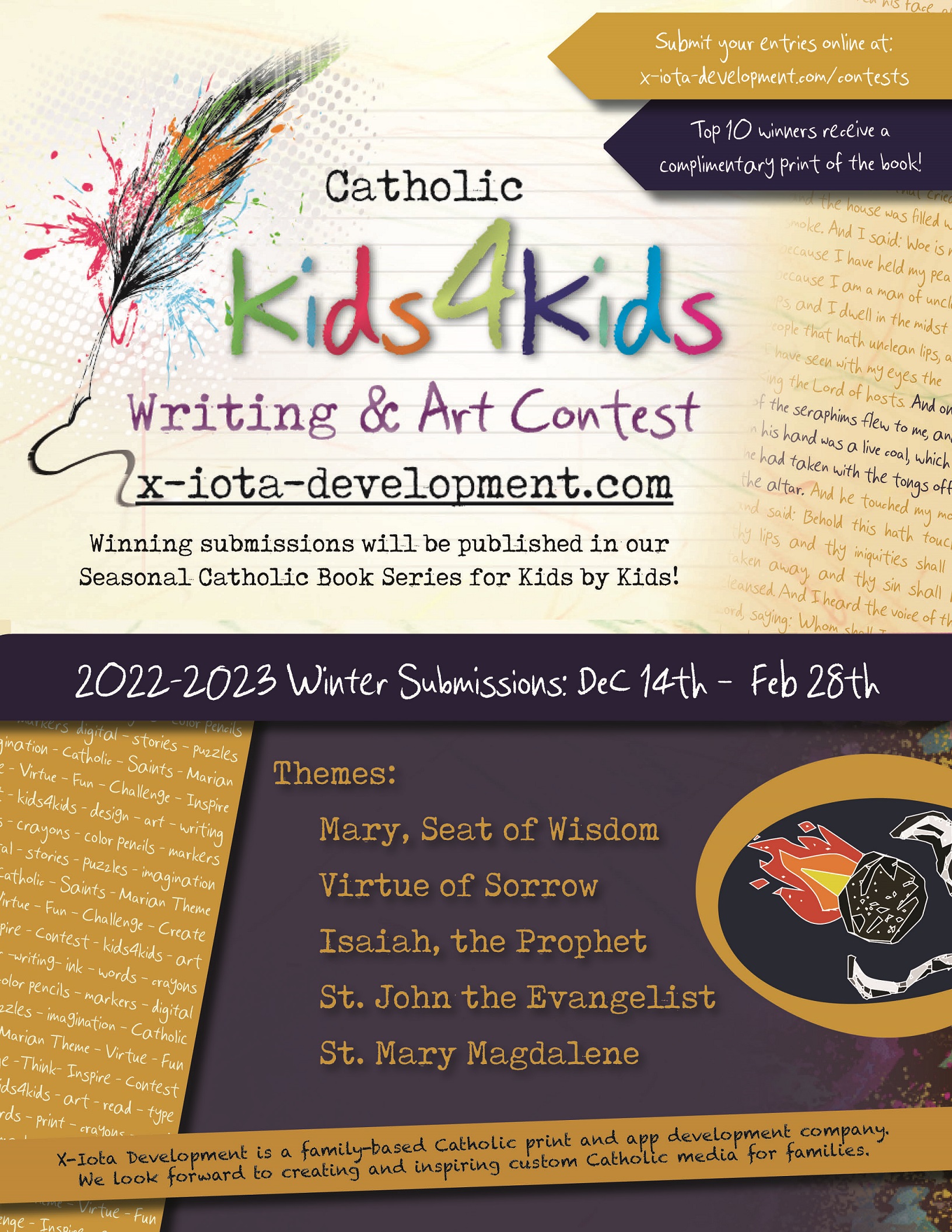 Click Here to view as a PDF.
Our Catholic Kids4Kids Contest is a seasonal themed contest, following the Ember Days, open to school-age children. Each theme consists of five categories: a Marian title, a specific virtue, and three saints. Catholic kids are invited to submit essays/stories, illustations, riddles/cryptographs etc. in relationship to the specific categories in the theme. At the close of each contest period, X-Iota Development (the publisher) will put together the best submissions to create a book written for kids by kids. All kids may submit an entry for each category and be in as many seasonal contests as they wish.
The following age groups are used in determining winners. One winner for artwork, and one winner for writing will be selected from each group, provided enough submissions are received that are eligible.
3 through 5
6 through 9
10 through 13
14 through 18
Additionally, the publishers will select two overall winners they feel capture the theme of the book. Each runner-up whose work is incorporated into the book will receive a 10% coupon (up to 40% for a family) towards a one time total purchase on our Etsy site which can include the book or products made in relationship to the contest (stickers, bookmarks, etc.) Please see FAQs for additional details. Please also review the Terms and Conditions and the Parental Consent Form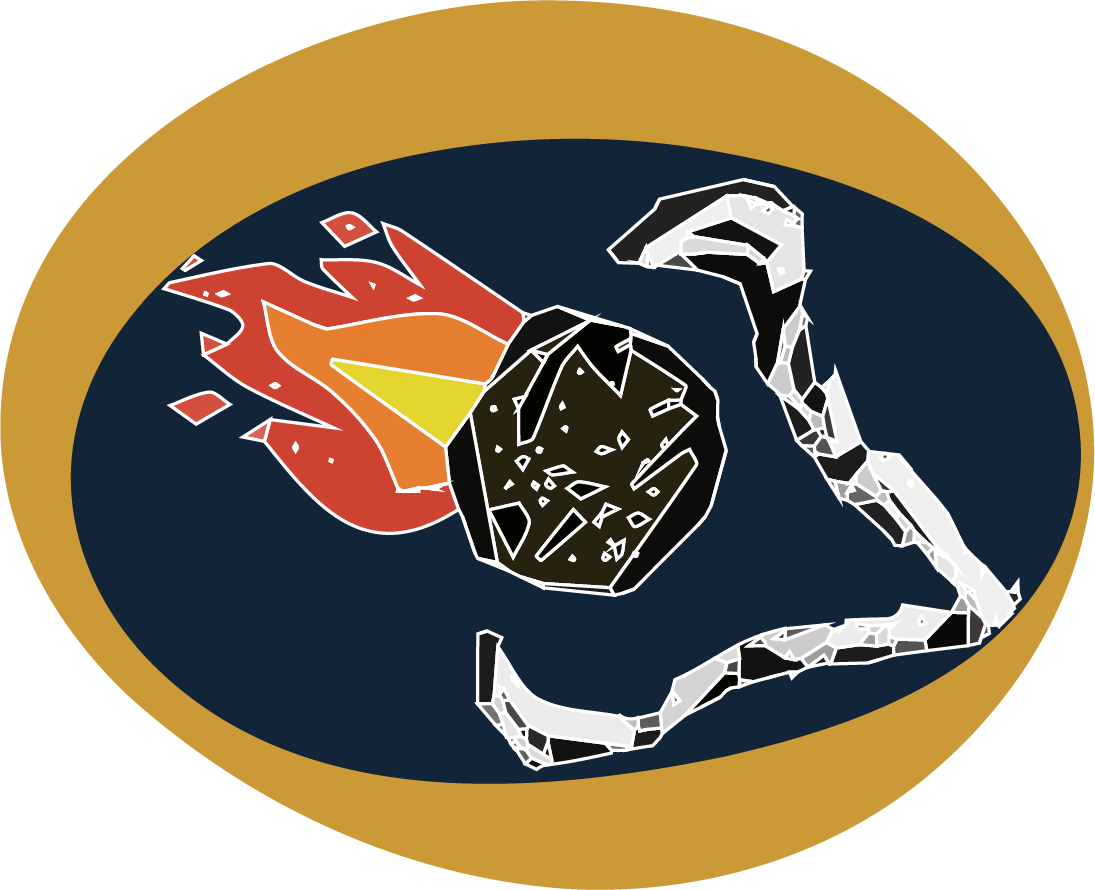 2022-2023 Winter Catholic Kids4Kids Writing and Art Contest Theme:
Our theme for this contest centers around Mary, Seat of Wisdom, the Virtue of Sorrow, Isaiah the Prophet, St. John the Evangelist, and St. Mary Magdalene.
December 14, 2022 - February 15, 2023
ART & WRITING: You may submit your art and/or writings (up to 1,000 words) about any of the 5 categories in the theme. See FAQs for more details.